Richard Springer is a self-proclaimed introvert. The Biloxi, Mississippi, resident was also the 2021-22 Associated Student Body vice president.
"I'm not the loudest voice in the room," Springer said.
Knowing this, he and close friend Grace Dragna came up with a mantra that would shape their time at the University of Mississippi: "Say yes to (mostly) everything!"
As Springer explained, this mantra led him to be spontaneous, "to make that last-minute trip to Tuscaloosa for the football game, to sign up for that class on sportscasting even though you don't want to be an announcer, to run for ASB vice president even though you're scared half to death.
"I dealt with some real stress and anxiety just trying to be outgoing. Eventually, and gradually, though, I learned that just being myself and going into each endeavor I pursued with that mindset helped relieve a lot of that and actually helped me find the people and groups I enjoyed being a part of the most."
A Stamps Scholar, the 2022 graduate began his time at the university as a mathematics major, as he has always loved the subject and wanted to explore the range of research areas offered in the math program. In his second year, Springer decided to add a degree in integrated marketing communications to satiate his interests in marketing, photography and videography.
"I knew I wanted to pursue something more 'right-brained,'" he said.
The Stamps Scholarship is a prestigious national scholarship program awarded to incoming freshman chosen based on academic excellence, leadership and exceptional character. UM is the only Mississippi university and among only six Southeastern Conference schools that awards Stamps Scholarships to selected students.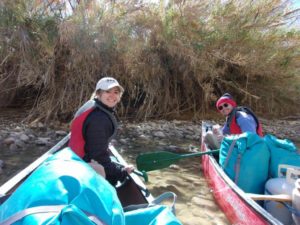 The 2021-2022 cohort saw the total number of Stamps Scholars at UM grow to 51, making Ole Miss the second-largest across the U.S. and the United Kingdom in the Stamps Scholars Program.
Besides Stamps, Springer was also co-director of public relations for the Student Activities Association, social media chair of the Columns Society, and a member of the Omicron Delta Kappa and Phi Kappa Phi honor societies.
Springer was also the recipient of a range of awards, including the Leslie Banahan Award for Advocacy and Service, the ASB Live the Creed Award, the William T. Trusty Math Award and the Outstanding Italian Student Award. Among scholarship awards Springer received were those for band and choral as well as a UM National Merit Scholarship.
Outside the classroom, he played trumpet in the Pride of the South Marching Band, Symphonic Band and the Basketball Band, and cherishes the memories made with the music department
"That organization gave me friends from day one," Springer said.
Randy Dale, associate director of bands, earns a spot as one of his all-time favorite faculty members at the university.
"His leadership – being able to unite hundreds of college students to a common goal, all while making each individual feel important – it's an inspiration to me and someone I will always try to model myself after," Springer said. "That's definitely been my favorite educational experience at the University of Mississippi."
After choosing to say yes to (almost) everything, Springer's world opened up. As he looks back at his time at Ole Miss, he doesn't have any regrets.
"College is a place you go to get your degree, sure," he said. "But so many incredible experiences happen when you least expect it, when you open yourself up to it.
"Once I started saying yes to the things that scared me, the things that thrilled me and the things that pushed me to go past my limits, I became so much better for it."
After graduation, Richard is heading to New York City to work as an associate writer at Red Ventures.
"While I do think my job will rely on the skills I've learned from my IMC degree, I look forward to using my mathematics background to help with my technical writing," Springer said. "That is, breaking down complicated topics into more digestible, easier-to-understand pieces for the reader.
"I'm thankful for my math degree, which taught me the importance of being thorough in my work and always thinking about creative ways to solve problems."
Of his transition to New York City, Springer reminds all his Ole Miss friends: "Don't be a stranger!"
By Lydia Lagarde, College of Liberal Arts